Seeking God in Troublesome Times Pastor Billy Robertson 3 January 2016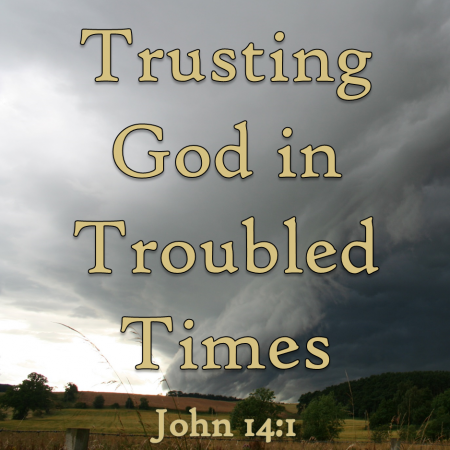 Description
artist: Pastor Billy Robertson
title: Seeking God in Troublesome Times       album: Pastor Billy Robertson
year: 2016               genre: Sermon (id None)
It is in the dark times the light seems brightest... Pastor Billy shares with us how saints of old handled those tough, dark times without losing the trust and faith they had in Jehovah God.  It is often that we find ourselves in difficult problems because we lack wisdom, jump into a situation without thinking, and perhaps are trying to solve the wrong problems.... He allows trials, troubles, classrooms and dark times~they give us opportunities to grow in grace and strengthen our faith.  He is constantly available, and desires a relationship with us.  If we only call on Him when we are in trouble, then we will often have troubles because it will be then that we actually think enough outside of ourselves to turn to Him. Knowing the character of God, understanding that His nature is both filled with mercy and demands judgment of sin, and realizing that we have a choice to be under His caring protective wings or to forge ahead on our own without concern to His clear guidance as given in His Word, all combines to giving us the best possible pathway to victory even in the darkest of times IF we bend our will and seek His face every day in every situation.  Joys and mountaintops, classrooms of faith and trust walks, and spiritual victories...that is the Christian life, when we make a practice of seeking God's face.