Dig Your Well Before You're Thirsty! Pastor Chuck Clawson 1 May 2016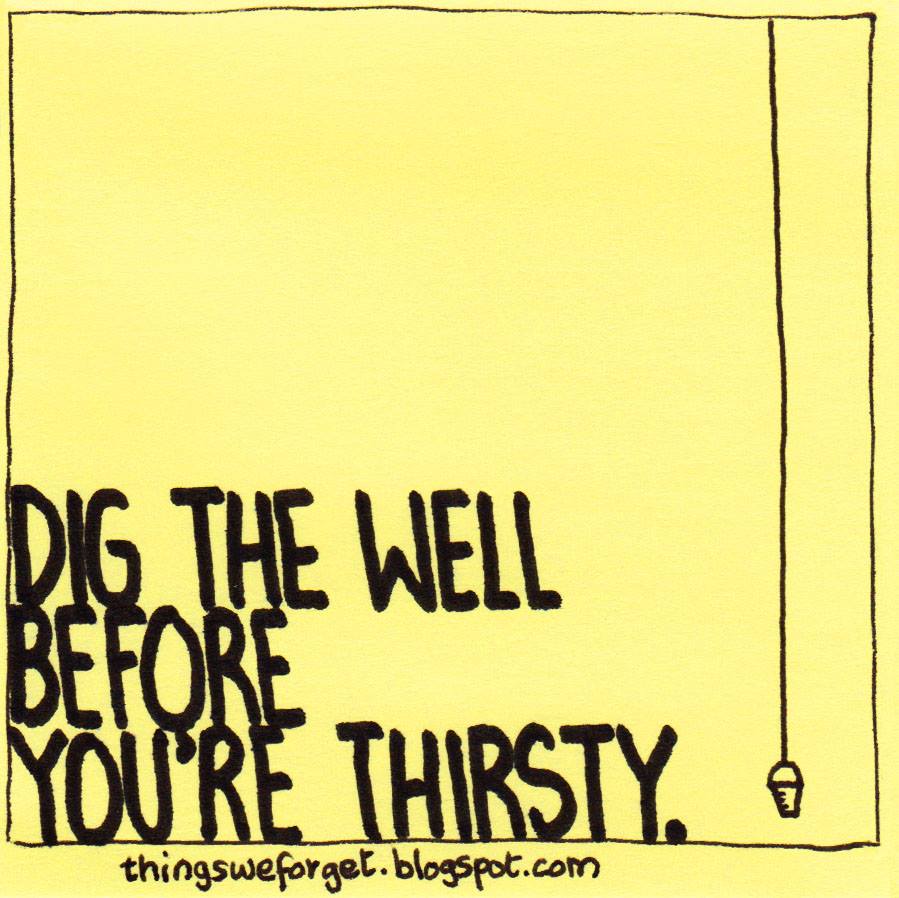 Description
artist: Pastor Clawson
title: Dig Your Well Before You're Thirsty!
year: 2016
genre: Sermon (id None)
If you are planning a hike through the desert, you know you have to prepare for all sorts of possibilities - lack of water, snakes, thorns, sudden unexpected dust storms...The wise man looks ahead and makes preparations, not out of fear but out of knowledge. Life is very much like a hike through a desert.  There is great beauty, and often great unexpected challenges.  To life with no thought of anything but the now can be filled with danger, especially since eternity constantly beckons. We are to be wise and not fear the future, but to be aware of the lessons of the past, the current flow of the now, and the potentials of the future, including that time when we all stand before the judgment seat of the God of the Universe. It is too late to build your shelter when the storm is raging, just as it is too late to expect an open door into eternity with the Lord if you have never confronted the sin in your own life, asked for His forgiveness and bent the knee to His Lordship.  He promises that those who follow Him will have the living water of His presence and protection to make it through this world.  Just as a hike in a hot and waterless desert is a fearful thing to envision, Eternity is a very long time to be without living water.....